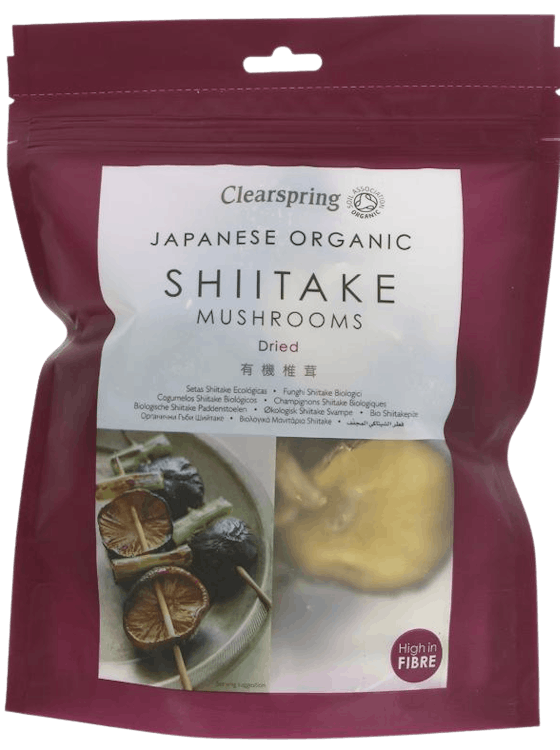 Shiitake Mushrooms (40g)
To prepare, soak for 15 minutes in warm water, remove any hard stems, slices if desired and cook with grains or in stir-fries and soups. For a flavourful Japanese Dashi broth, boil a few Clearspring organic shiitake mushrooms and their soaking water with a small strip of kombu sea vegetables.. Season with soya sauce or tamari soya sauce and rice mirin to taste.
This product is Organic and is Vegan.
Product Description
Ingredients:
Shiitake mushrooms* (lentinula edodes) *organically grown
Nutritional Information typical composition per 100g
....energy kJ..................... 1054 kJ
....energy kCal................. 252 kCal
....protein.......................... 0.70g
....carbohydrates............ 36.10g
........of which sugars..... 0.10g
....fat................................... 0.90g
........of which saturates. 0.10g
....fibre............................... Not specified
....sodium.......................... 0.050g
....salt................................. 0.125g
Allergy Information
For allergens, see ingredients highlighted in bold in the ingredients list.
Storage Instructions: Dark and dry place at ambient temperature (between 10°C and 25°C)
© 2022 Root22 Ltd. Registered in England no. 11593076