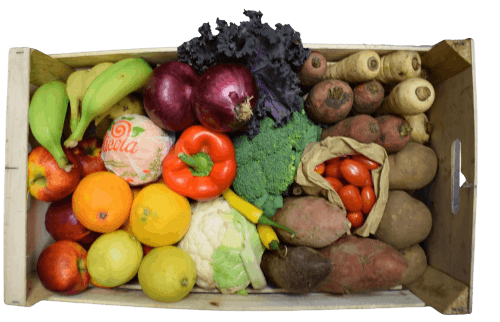 Regular Fruit & Veg Box

Our Family Fruit & Veg box is packed with at least 15 different varieties of the freshest organic fruits & veggies available each week. Let us do the picking for you and deliver straight to your door saving you time & money.
- Portions included: 11+ vegetables & 4 fruit
- Perfect for up to 3 people
Contents will vary from season to season, we will always make sure you receive the best produce seasonally available.
© 2022 Root22 Ltd. Registered in England no. 11593076